What Makes Our Jams Different
Jam was one of the main things that started our adventure into real, unprocessed foods from food you grow yourself or buy directly from a farmer.
One incredibly rainy spring, I worked on a farm in the mountains in Italy and some days it rained so much we couldn't work outside. Because we were so behind and the only nearby stores was the local cheese cooperative and a basic Italian cafe/bar, there were no outings for groceries and for weeks we lived on what was growing at that moment or had been preserved the previous year.
I started every morning with thick slices of seeded whole-wheat bread, which was made every three nights by hand with starter rather than instant yeast, topped with whatever jam we pulled out of cold storage that day.
It completely changed my conception of what toast could and should be.
Today, folks who aren't mountain farmers find my inch-thick slices of bread mounded meticulously with as much jam as possible a bit unusual, but most people are quickly converted. Whenever our house was (pre-corona), filled with guests, people of a more yogurt persuasion relish topping their housemade yogurt and granola with a new jam each day.
We make our jams the same way we make our "single-origin" breads, with fruit of just one variety from just one farm in each jar. The nature of fruit harvesting allows us to take things even further. When I pick the fruit for jam myself, I'll keep fruits from just one tree or bush together for one unique batch. Apricots early in their season will make a different jam than later ones, for instance. Small batches allow us both to see exactly what sweetness each fruit needs–no steamrolling over individual differences to create something with a homogenized taste.
One of the best things about working in small batches is the ability to offer rarer fruits and special batches of things you won't often find in jam form, like our yellow Queen Anne cherry jam (reminiscent of a yellow plum, but with a floral cherry-ness) and white peach (also very floral–think orange blossom honey almost).
Each of our jam jars will treat you to a flavor that is full of fresh flavors, just the right amount of unrefined sweetness, and always a treat, whether at breakfast on toast or yogurt, on a pizzelle or sandwich cookie with tea, or as a layer in a cake for a post-dinner indulgence.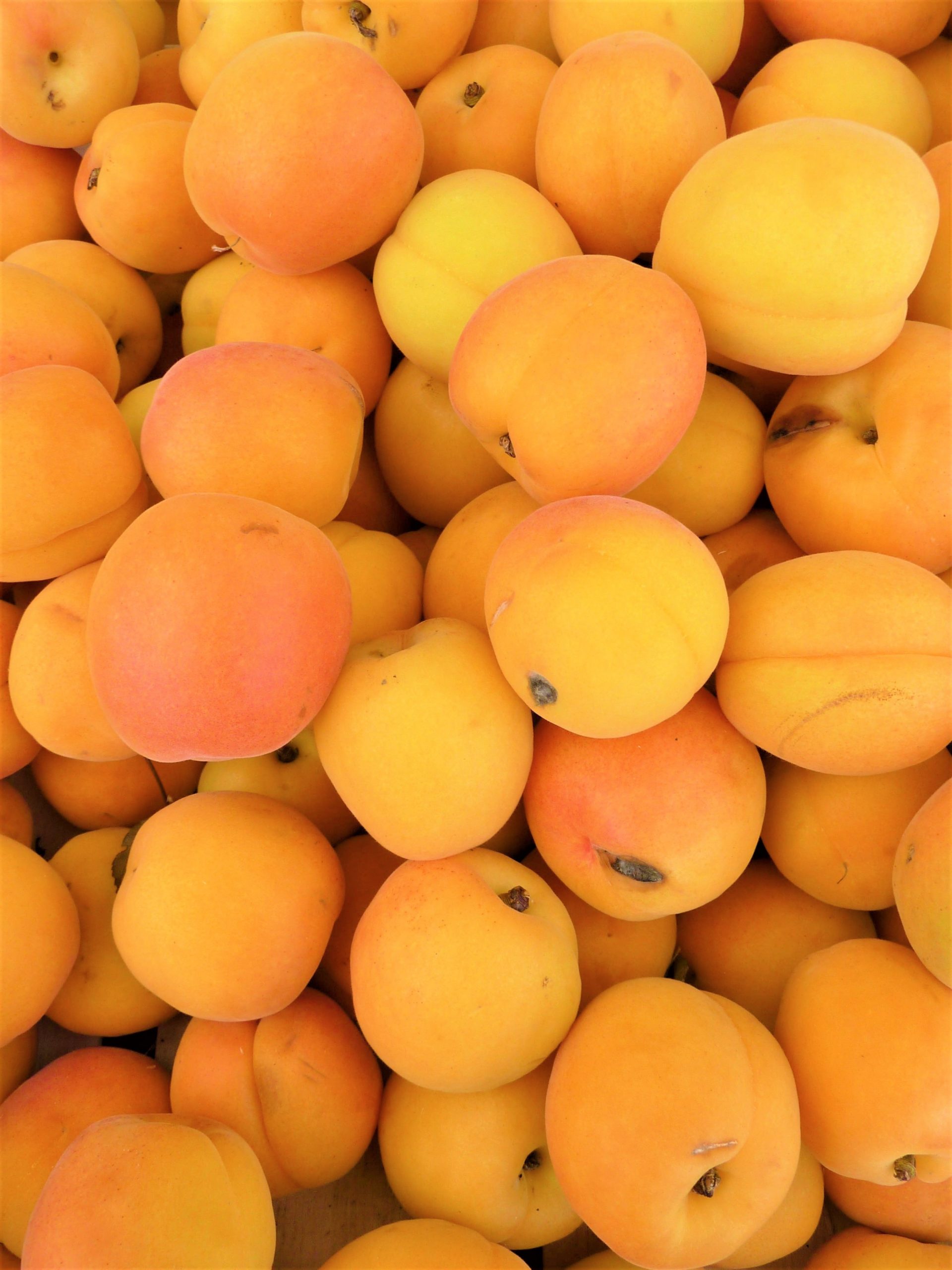 Apricot
Jams
Where I grew up in California, our entire town was historic orchard land. In front of our public library the ``lawn`` was one of the oldest continuously operating apricot orchards in Santa Clara County. Even today, most yards had such plentifully bearing trees that folks left buckets on the sidewalk with free apricots. This has always been one of my favorite fruits, and I make sure we put enough in jars to enjoy it until the next harvest. From apricot season in July until supplies run out, we offer three takes on apricot jam blending local honey and herbs to bring out the best in each fruit: Wildflower Honey and Lavender Apricot Jam, Oven-Roasted Rosemary Apricot Jam, Orange Blossom Honey and Thyme Apricot Jam.
Check what's in stock
Blackberry
Jams
We grow blackberries ourselves (though we source from local farms to get enough for your jam), and let me tell you, these are amazing plants. Our berries get up to two inches long some years, and the plant thrives in an area where nothing else grows. We call them, lovingly, our monsters. Blackberries also have an out-sized taste--you'd never confuse them with something else, but thankfully they aren't overwhelmingly strong. Because the flavor of the berries comes through so strongly on its own, we don't do much to coax it out in our jams, but just add a few enhancements to help the berries shine in our two jams: Honeyed Blackberry Jam and Blackberry Maple Sage Jam.
Check what's in stock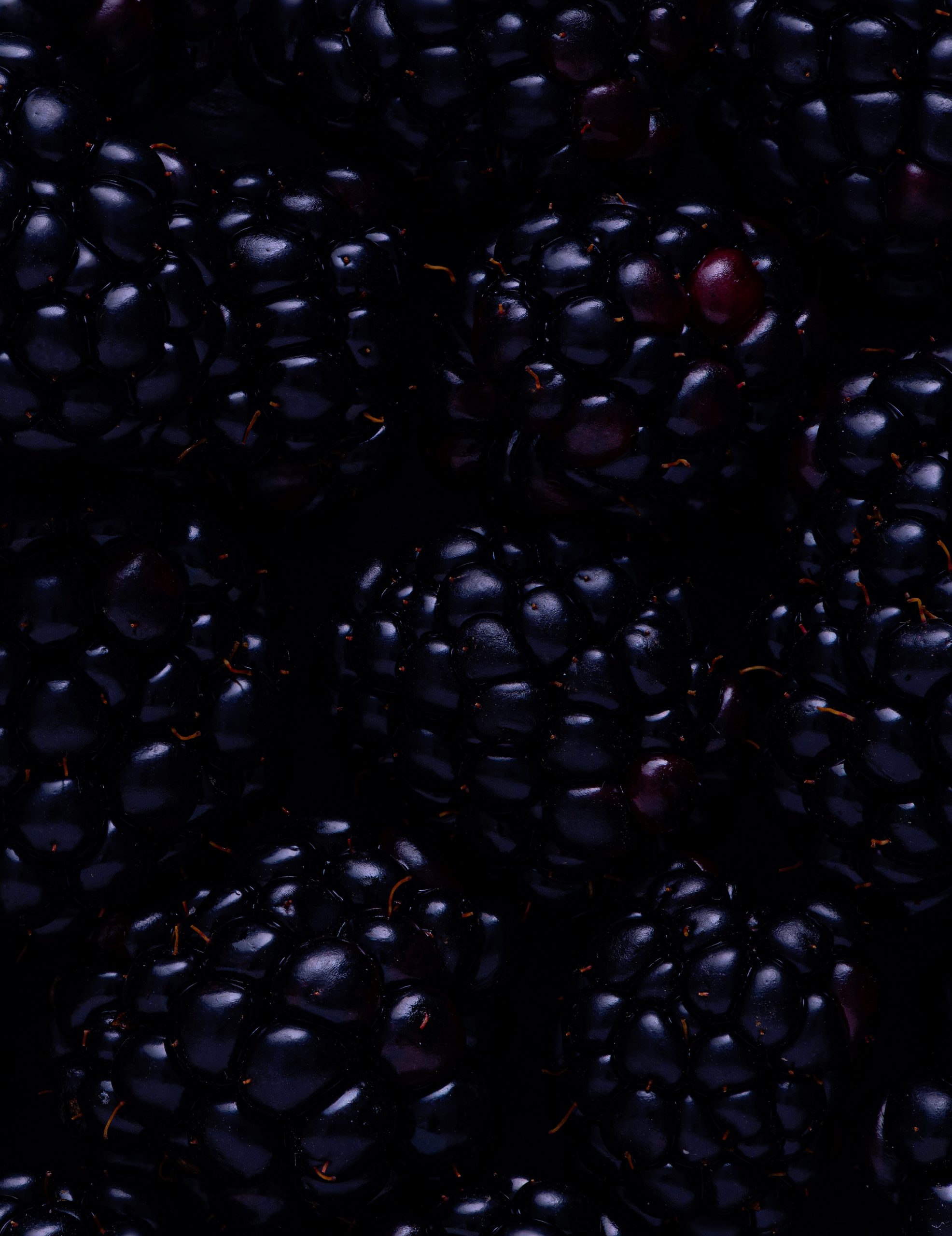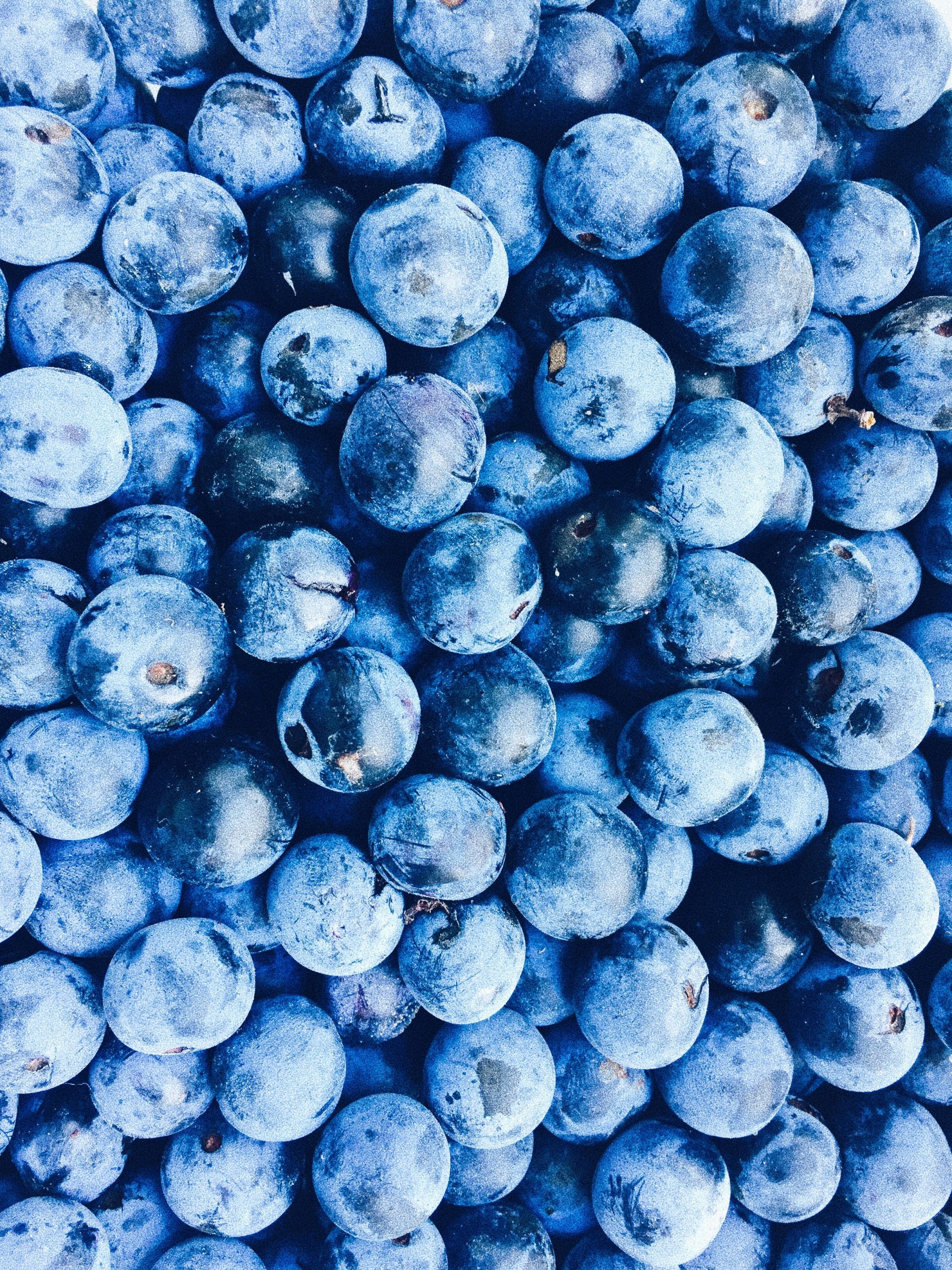 Blueberry
Jam
Blueberries are one of the few truly native North American berries, and they still grow wild in our area. Sam's Point State Park, part of the Minnewaska System, features acres and acres of high- and low-bush blueberries all around the point, sky lake, ice caves, and paths atop the Shawungunk Ridge, and for nearly 250 years berry picking families migrated there each summer to harvest the wild berries. Our three blueberry jams pay homage to this heritage and each brings a different side of these beloved berries to the forefront: Maple Blueberry Jam, Blueberry Ginger Jam, Spiced Blueberry Caramel Jam.
Check what's in stock
Cherry
Jams
Cherry trees are typically ripe for just about four days each season. Miss the window and you'll end up will a sloppy mess on the ground. But whole, firm, juicy cherries are such an incredible treat picked right at their prime that we make the most of them while we can. For us, that begins with collecting as many different types of cherries we can get our hands on, and finding the character of each that year to see what type of preserve will suit them best. This year, we're offering four types of cherry jam made in small batches to highlight the differences between cherry varietals: Yellow Queen Anne Cherry Jam, Oven-Roasted Sour Cherry Honey Jam, Maple Chili Chocolate Cherry Jam, Sweet Cherry Caramel Jam.
Check what's in stock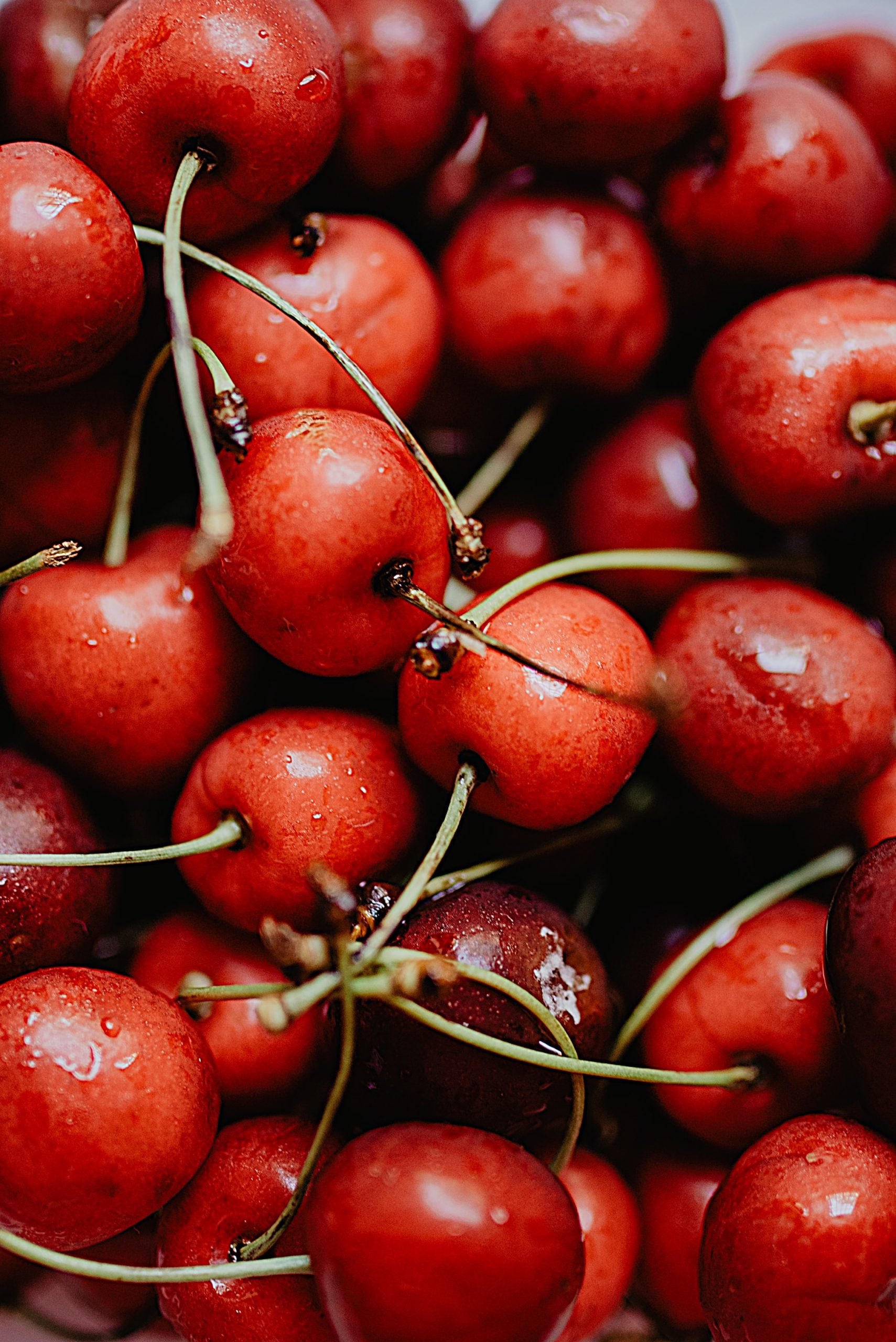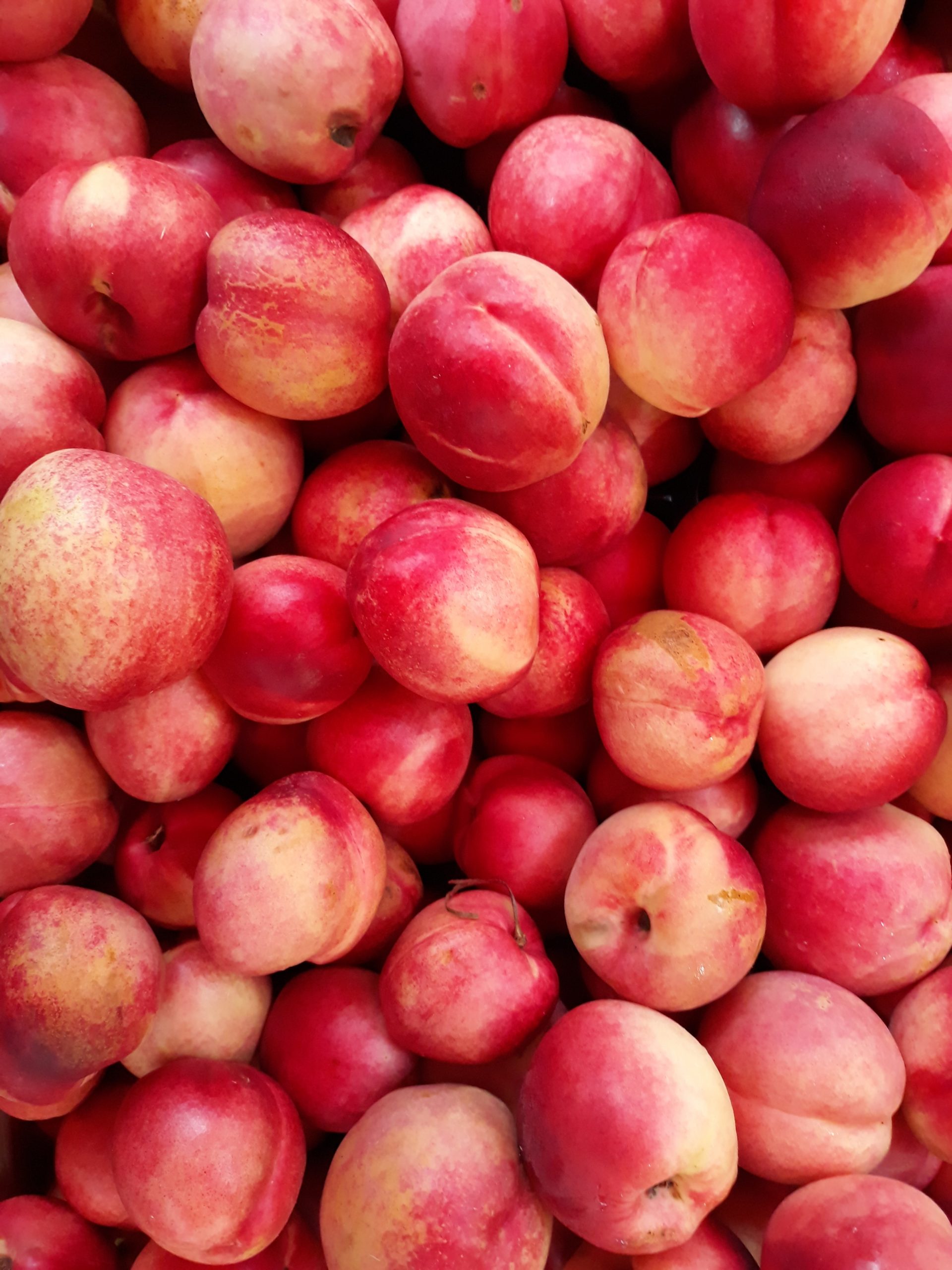 Peach
Jams
Fresh peaches are so juicy and bursting with flavor that it may seem a shame to turn them into jam. But how else can you enjoy them when the summer season ends? Hard, unripe peaches shipped from who knows where should really be called a different fruit entirely! They bear no resemblance to a fresh summer peach. To enjoy these beauties all year long, we've put together four jams this year to keep you in peaches until summer returns: Oven-Roasted Peach Jam, Honeyed White Peach Jam, Salted Brown Sugar Peach Jam, and Finger Lake Grape-Sweetened Peach Jam.
Check what's in stock
Pear
Jams
When we started making jam, pears were definitely not the first thing that jumped out to me, but thank God for Marisa McClellan, who has opened our eyes to so many perfect ways to enhance the flavor of a fruit through interesting jam ingredients. As one of the later fruits of the season, pears make a perfect pairing with holiday flavors in these decadent jams: Caramelized Pear Cardamom Jam, Maple Cinnamon Pear Jam, Chocolate Caramel Pear Jam.
Check what's in stock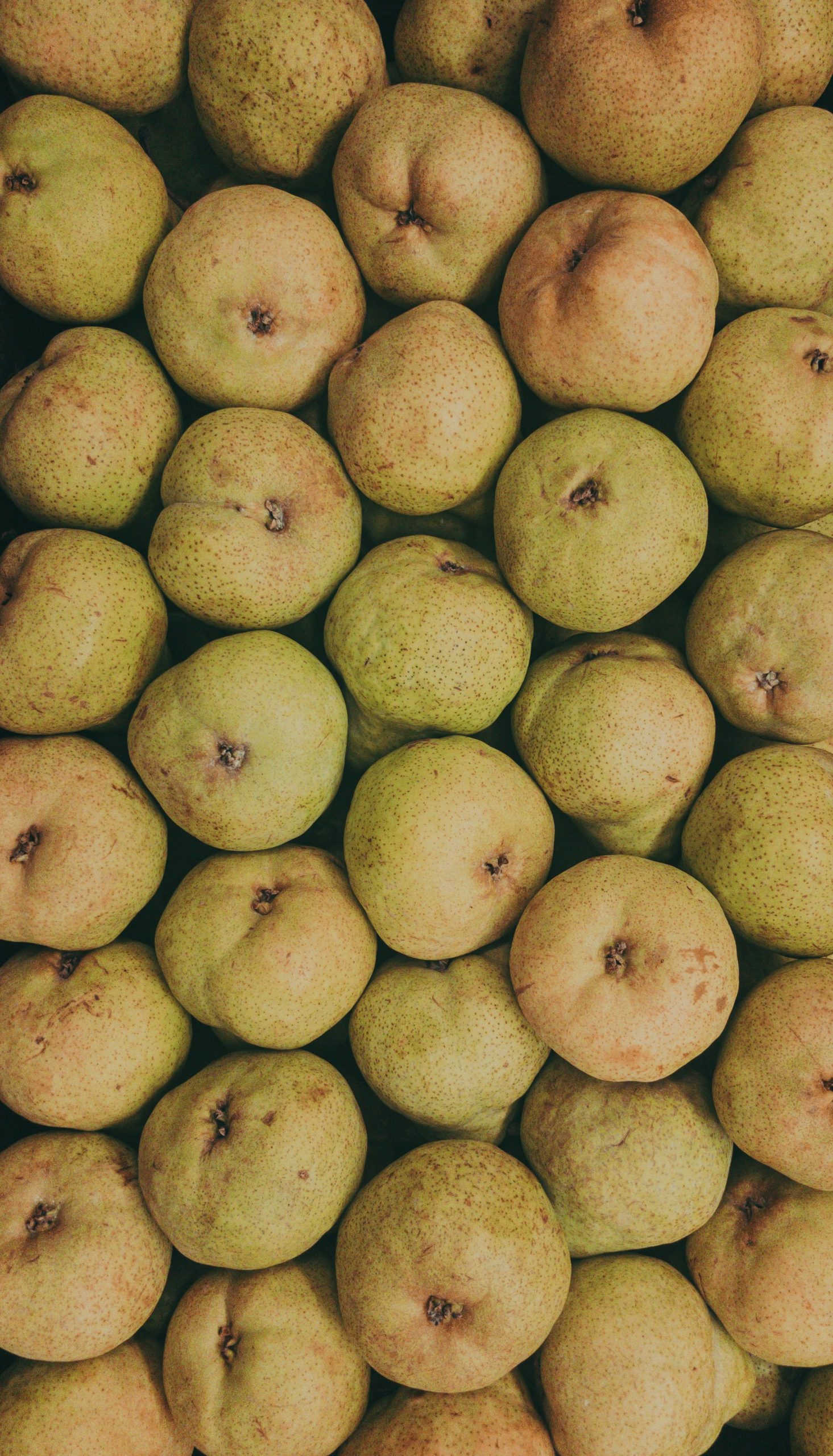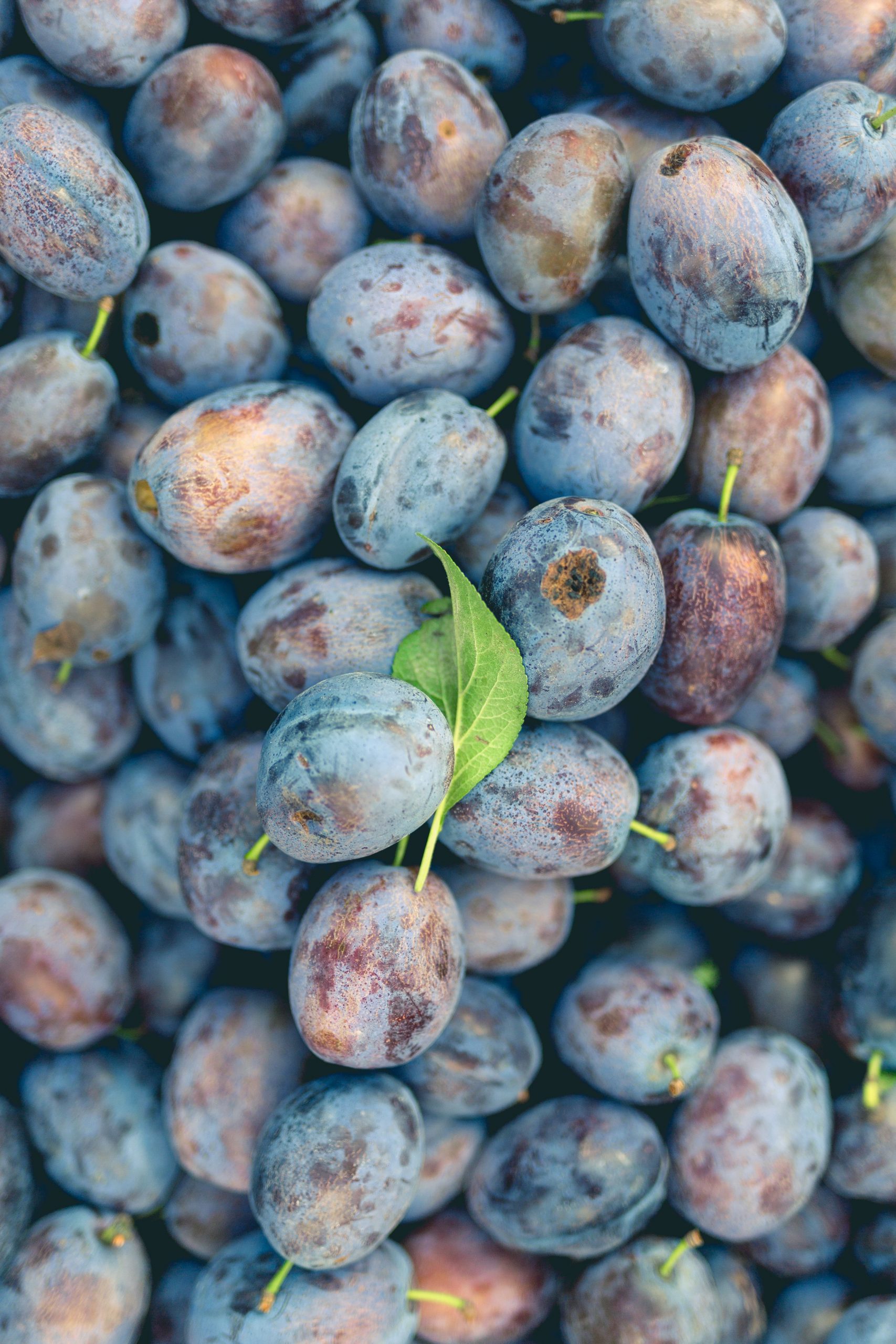 Plum
Jams
I always say that plum is my favorite jam, even though apricot holds a special place in my heart. But, to be honest, I hated plums until I started sampling each variety in the height of ripeness and understanding the full breadth of this chameleonic fruit. Some plums have dark skin by light flesh, some are deeper purple than a wine grape, some a blushing rose, and the surprising ``watermelons`` are a yellowish-tan on the outside but brilliant magenta within. When it come to jam, each beckons its own moment to shine, so we make small, single-varietal batches of three main types of plum jam: Oven-Roasted Spiced Plum Jam, Honeyed Yellow Plum Jam, Anise-Scented Plum Jam.
Check what's in stock
Raspberry
Jams
Is there anything butter than a simple, wholesome, fresh raspberry jam? The single most amazing raspberry experience I've ever had was in Norway, in the land of the midnight sun, where the raspberries take on an unadulterated sweetness from 24 hours of daylight each day. We aim to make all of our raspberry jams taste as pure and perfect as the raspberry juice I drank there in the old Viking towns along the fjords that summer. We offer two raspberry jams, with the largest stock of our Pure Raspberry Jam, made with honey to subtly highlight the raspberries natural flavor, rather than cancel it out with sugary sweetness. Our second raspberry jam, Raspberry Chili, is made in small batches with chili peppers we grow ourselves each year. One batch might by spiked with Hungarian hot wax peppers and another with fresh habaneros or jalapenos. Meat-eaters love to mix this into grilling glaze.
Check what's in stock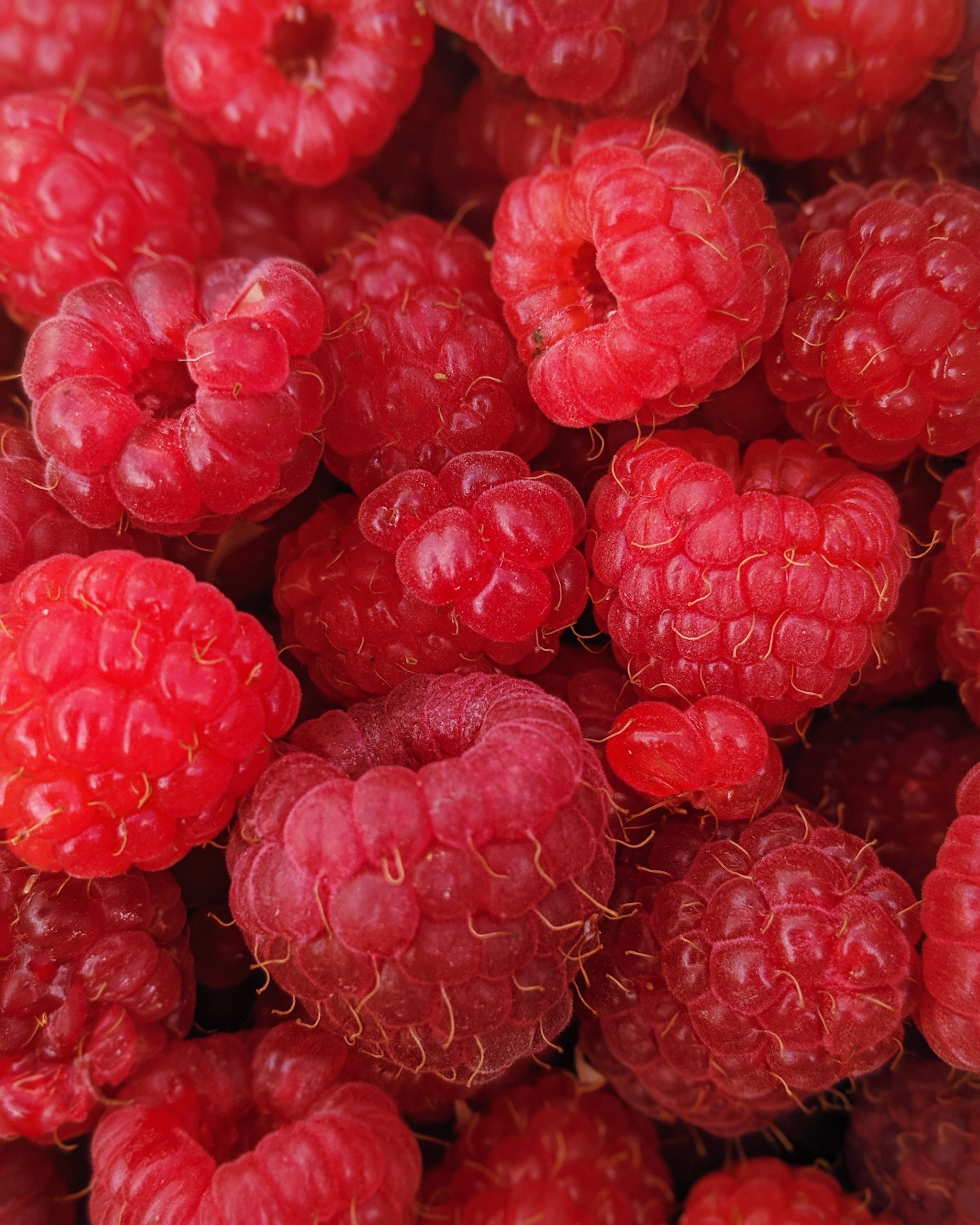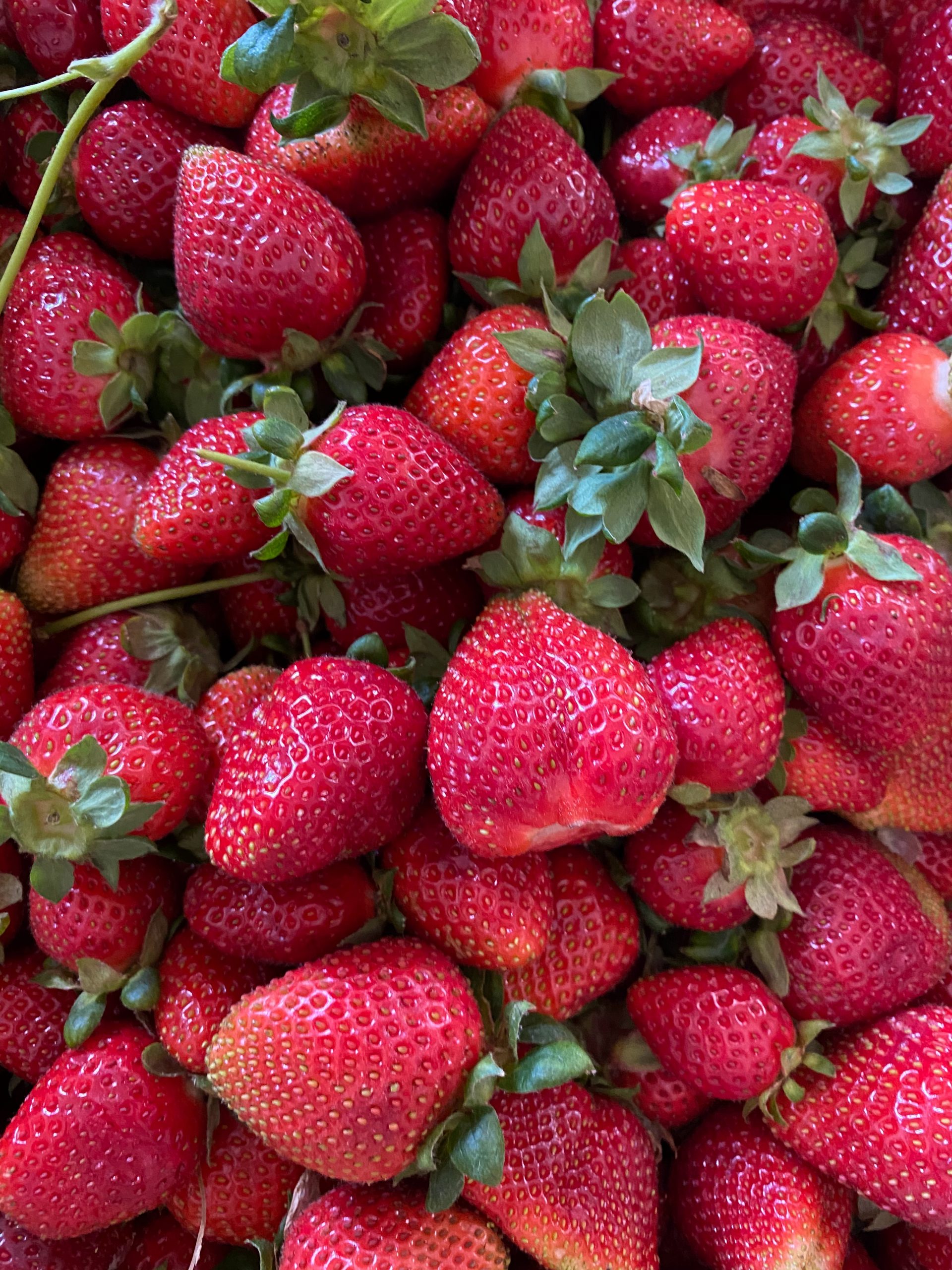 Strawberry
Jams
Strawberry jam is what started it all for me. Tasting loose Italian strawberry jam with visible strawberries and a bare sweetness hardly more than the berries had on their own was simply the furthest thing from the Smuckers I grew up with. Eating this sort of strawberry jam can be an adjustment if you're used to something set with pectin to almost a jelly state, but I promise it's worth it to enjoy something far closer to a real strawberry when they're out of season. We make three jams, several highlighting ingredients we grow ourselves: Honeyed Strawberry Rhubarb Jam, Thyme Honey Strawberry Jam, and Strawberry Caramel Cocoa Jam.
Check what's in stock