WE DON'T JUST USE NEW YORK-GROWN INGREDIENTS IN OUR TREATS--WE GROW THEM TOO
We've always had fresh salads, heirloom tomatoes, and grilling vegetables available to our retreat and residency guests, but now we're saving them for you.
If you've visited us at a farmers' market in Hudson Valley, Westchester County, or New York City, you'll see an array of items that wouldn't be out of place in a bakery: fresh sourdough breads, cookies and jam bars bursting with fresh ingredients, granolas with locally grown dried fruit and seeds, and gem-colored bottles of jam made with freshly-picked local fruit and maple and honey from the Catskills and the Hudson Valley.
Behind this prepared food, however, is one of the most powerful tools in our arsenal of creators of lovingly-made food: access to fruits, vegetables, herbs, and edible flowers that we grow ourselves using regenerative, no-till, organic methods.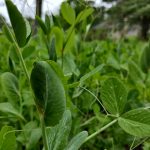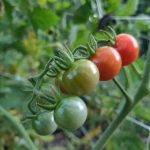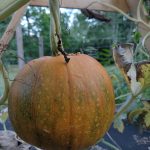 We've offered a CSA in the past, but found when we were hosting retreats and writers residencies (as we did before the pandemic), that we had so many local-food-loving mouths cycling through each year that we couldn't support a CSA and the folks on-site.
At our farmers' markets in winter 2021, however, we've heard from a number of local folks that so many people who care about what they eat have flooded into the area full-time during the pandemic that it's become difficult to find a spot in a local CSA. Now that we've put our guest programs on hold, we're delighted to make our CSA available once again to locals–with the benefits of optional add-ons like bread, fruit, and granola along with specialty greens and herbs that we've started growing in order to carry them at the Kingston Farmers Market.
This year we've focused our CSA to provide a base of specialty staples to treat yourself throughout the day with produce that is not only grown with care and sustainability in mind, but also can broaden your horizons with international veggies without straying far from home.
We offer four main types of foods through our CSA:
       1. Permaculture foods (i.e. currents, gooseberries, rhubarb, grape leaves) that grow year after year and support the soil
       2. Foraged/wild-crafted foods (i.e. edible flowers, wild strawberries, dandelion flowers and greens, wild roses, cherry leaves, garlic mustard)
3. Foods grown from seeds (i.e. root vegetable greens like radishes and beets, and specialty greens and herbs like sorrel, buckwheat greens, shiso, shinguku, and amaranth)
4. Foods grown from transplants (i.e. eggplants, zucchini, heirloom tomatoes, basil, squash, peppers, tomatillos, potatoes, onions)
While (especially in the summer) you'll find our weekly CSA bags include many things you'd expect in any CSA, like heirloom tomatoes the size of a baby's head, delicate fresh zucchini, and hyper-crisp salad greens, we specialize in growing things that are more specialty items.
We grow many things that hard to find commercially grown in our area as they're less conventional, but are very well suited to our climate and grown traditionally in similar regions around the world.
In particular, we draw from the agricultural and culinary traditions of southern Scandinavian, and the mountains of Japan and Italy.
HOW DOES IT WORK?
Choose your pick-up option--weekly pick-ups at our location in Ellenville on Fridays or at our market table in Park Slope on Sundays, or delivery to your location in our Hudson Valley delivery range on Wednesdays--and know we'll always have your bag packed and ready for you.
There seem to be almost as many ways to run as a CSA as there are farms.
Some folks write on a chalkboard what's available that week and let members help themselves–resulting in the last folks getting the sad veggies.
Other farms couch things in "vegetable units." Each member pays for 3, 5, 7, 9, or 11 vegetable units, and then picks-out the appropriate amount from a variety of options during pick-up. It makes some members count more than others, and it doesn't help the farmer plan what they're going to grow each year, as some members may take multiple units of, say, tomatoes, leaving the eggplants unloved.
At its core, a CSA or community supported agriculture arrangement is a compromise between the grower and the eater designed to offer benefits to both.
The veggie eater gets very deep discounts on produce and gets to skip the epic line at the farmers' market. Meanwhile, the grower gets money at the time it's most needed–when seeds, equipment, and transplants are purchased–and has the ability to plan what to grow tightly around what its buyers expect.
I have truly not seen a more beneficial symbiotic relationship in 15 years as a food writer covering all aspects of the industry.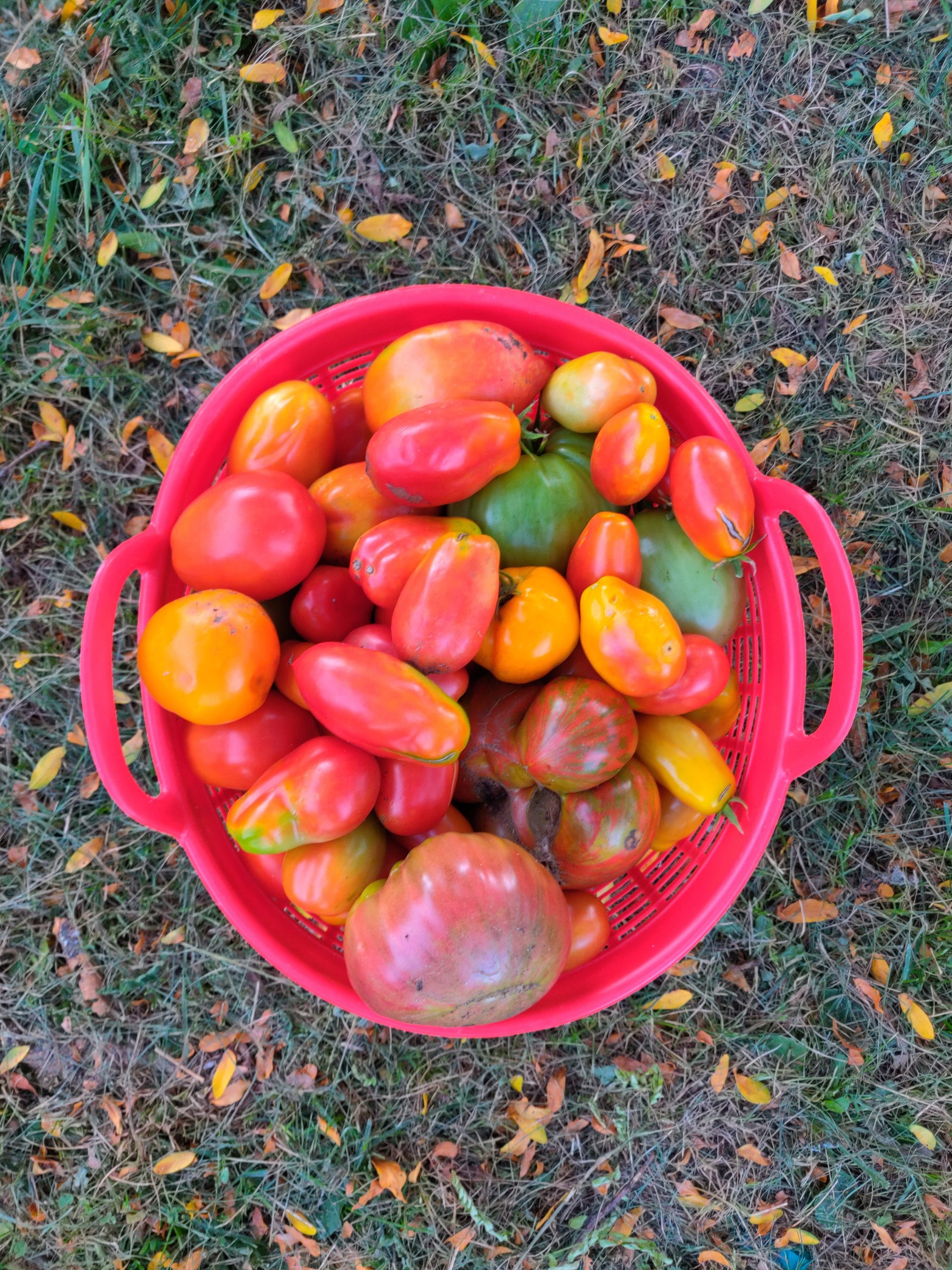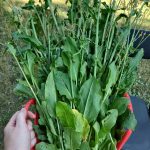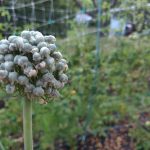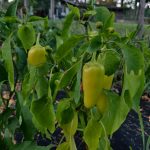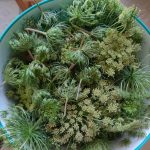 We run our CSA in the way that is truest to its original form as well as the way that luminaries in the field, like JM Fortier, the author of The Market Gardiner, in Quebec, have found to be the best for all involved: CSA shares are picked and packed to be the same for all, with options for members to add-on the day of pick-up if there's something they'd like more of.
Our market bags follow the seasons–leaner in the spring and tail-end of fall–but reflect them in a way that you may not see in farms that focus on producing "grocery" vegetables (i.e. things grown outside their natural season thanks to winter greenhouses and other season-extending mechanisms).
We forage in the spring and fall and include special treats of prepared foods at these times, mirroring how people living off the land would have eaten in our area over the centuries.
You have three options for pick-ups:
You can pick up your share from our location in Ellenville after 2pm on Fridays. (We will send the address and pick-up information ahead of the beginning of the CSA season.)
On Wednesdays, you can receive your share as a delivery within our delivery route range for $200 for the season ($10/week). This encompasses the area we travel on the way to the Woodstock Farm Festival with some room on either side, including within ten minutes on either side of 209 between Ellenville and Kingston, the area around Woodstock, and the area around Kingston. There is an add-on fee for delivery, so be sure to choose that add-on if you'd like Wednesday delivery. You can see a map of the delivery area on the CSA and delivery pages in our shop.
On Sundays, you can pick up at our table at the Park Slope Farmers Market at the Old Stone House.
If you can't make your pick-up in a given week, if you give us 72 hours notice, we can try to arrange to give you two shares the following week, up to two instances per member, per season.
Reserve your share
Reserve an add-on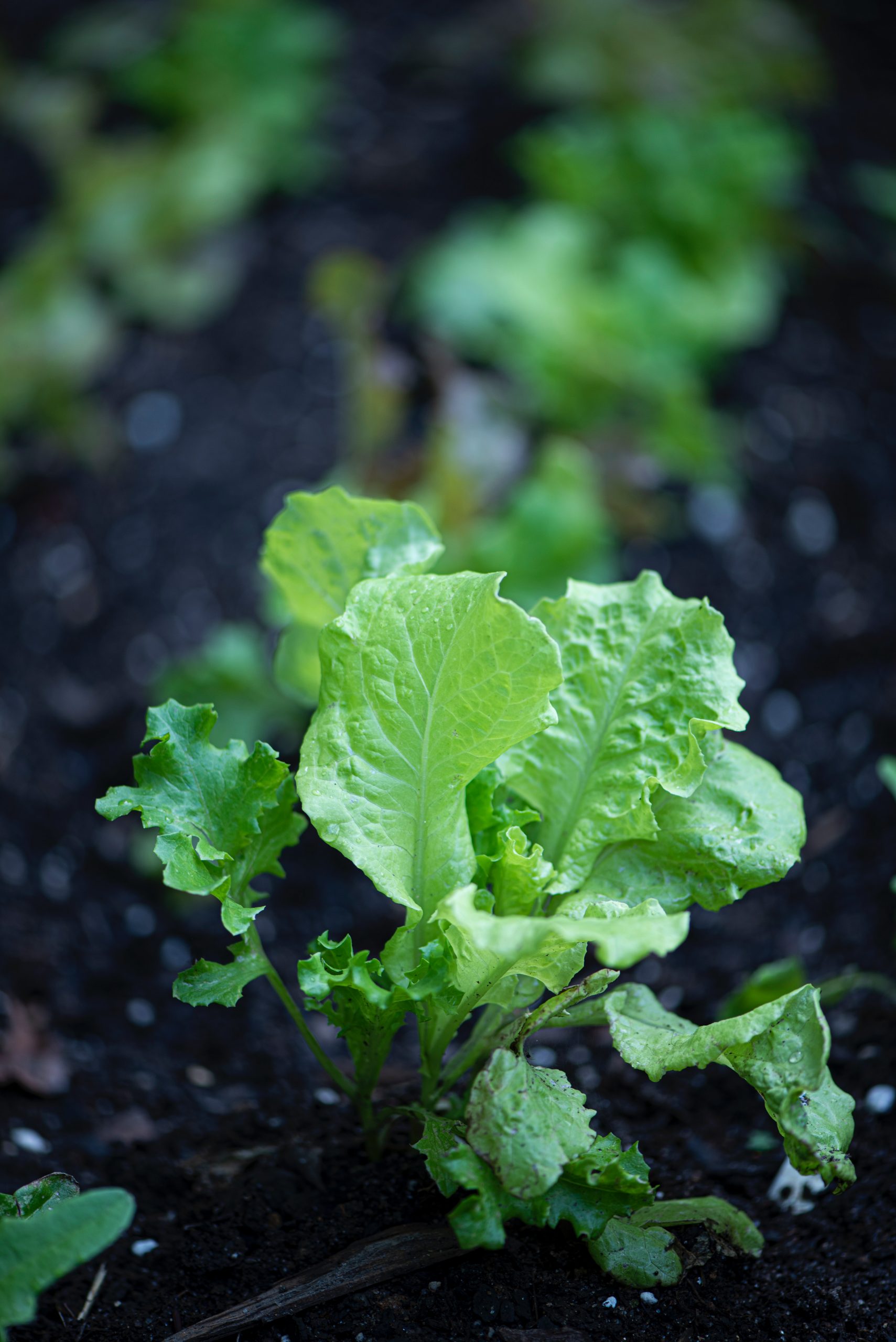 The Typical Share by Season
In the beginning of the season, you'll start with primarily greens, herbs and spring onions, and, after the summer bounty, you'll wrap up in the fall with greens, herbs, leeks and larger squash like pumpkins.
Our peak season farm shares reflect what would typically be 11-13 "vegetable units" at other farms, while our spring season bags are more like 6-9 "units" and fall bags are 8-to-12-ish depending on the weather.
In the peak season, you can expect to receive the following every week:
two bunches of greens (chard, spinach, radish greens, mustard greens, beet greens, lettuce, or specialty greens–type depends on season)

2 eggplants (sometimes one type or a mix of one italian and one long asian)

3-4 heirloom tomatoes

a box of cherry tomatoes

a bunch of green onions, garlic chives or leeks

1-2 bell peppers

1-2 hot peppers

2-3 zucchini or 2-3 summer squash

one bunch of tea herbs (mint,chamomile, lemon balm, lavender, lemongrass)

two bunches of savory herbs (oregano, sage, thyme, basil, mint, rosemary, dill, shiso, fennel)

bag of edible flowers (foraged or farm-grown marigolds or nasturtiums) or a bouquet

(in spring and fall) additional special treats just for our CSA members, such as a pesto, sunflower seeds, squash blossoms, or jam, in weeks with less to harvest to round out the rough edges of the weather affecting growing
Reserve your share
Reserve an add-on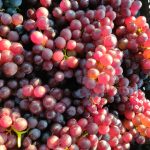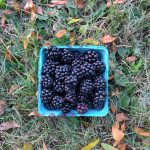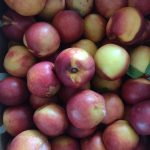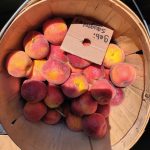 ADD-ON OPTIONS
Choose from three deeply-discounted add-ons at the beginning of the season, and use your CSA member discount to take 20% off anything else you'd like to purchase throughout the season.
Add at check-out:
Bread share ($150 for the 20-week season): One freshly-baked sourdough sandwich bread each week. You will receive either a whole-grain or sifted bread each week from our menu of rotating New York-grown freshly-milled whole grain and French-style sifted breads.
Granola share ($220 for the 20-week season): Two bags of our specialty season granola each week. Tell us your food preferences, and let us surprise you with our granolas made from from our seasonal fruit, local maple syrup, and Saratoga Peanut Butter co. nut butter flavors, always made exclusively with New York-state ingredients.
Fruit share ($200 for the 20-week season): A sweet surprise each week of two portions of fruit from whatever we are jamming that week. This fruit will come from our partner farms throughout the season, starting with strawberries and blueberries in late June and July, moving through cherries, apricots, plums, and other stone fruits in the summer, into grapes and apples in the fall.